Before, logos were used for sales
Before logos were used for sales, traditionally they were created by accountants, and few paid attention to them. But things are different now — to create just one logo requires combined efforts of a whole team ❗ of professional designers with half a million $ budget.
I am Svetlana Kurako 🙂, the head of TrueArtSchool and design studio TrueArtDesign. I will tell you, what is required to consider when creating a brand logo and will show how we do it 👍
---

If you draw a logo for your brand, just making it beautiful, you will not reach your customers.
✅ Here are three main aims of creating a logo:
To get customers to remember the brand

To get across the uniqueness of the brand

To create a symbol that can convey the company's values to customers
When you create a logo keeping in mind these aims, customers become more loyal, and more often can they recognize your company among competitors.
---

Where you can use your logo
In any place connected with your company. For example:
on your web site;

on social media;

in all company's documents;

on pens, T-shirts, mugs and other products with corporate design;

on signboards, posters, and street banners.
In order your logo to be relevant, it should be on-trend and meet modern requirements 👌
For example, the logo should be drawn in the vector instead of the image format to make it printable at any size without losing quality.

For this reason, we ourselves make logos only in the vector format
---

What to consider to make a trendy logo
You should follow trends and study the cases of market leaders in the industry. Surely, you can hope that your designer is an expert in the field. But, from my experience, I know if you are looking for a designer, mostly, you do not get what you need.
That is why even big Russian mobile phone companies or state banks order designs from European and international companies. For the same reason, I constantly attend European conferences on commercial design.
At these conferences, art directors and marketing experts from leading companies give talks: they discuss different cases and explain what their logos are based on. Such "titans of the market" have got an immense budget to spend on design, employ top-rated experts, and this is the reason why we, in our design studio

use their expertise in the field of creating logos.

To create a trendy logo, we need to evaluate potential customers, study the actions of major players in the market, and consider a lot more other aspects. But let's summarize and look at four main trends in creating logos.
---

Be laconic and apply minimalism
TOP brands use this in their logos 👍 — when there is nothing excessive customers pay more attention to the visual.

---

When brands try to get rid of all excessive details in their logos, they remove the brand name as well. This trend is especially typical for well-known large brands, which customers can easily and unmistakably recognize. Having removed the title, brands get an opportunity to use their logos freely (for example, at places where there is not enough room to display the entire logo image: on ATM screens, on mobile apps, on mobile web sites versions, etc.)
For new brands that have just appeared in the market, it is too early to remove the name from logos. But anyway, you should consider the minimalism trend.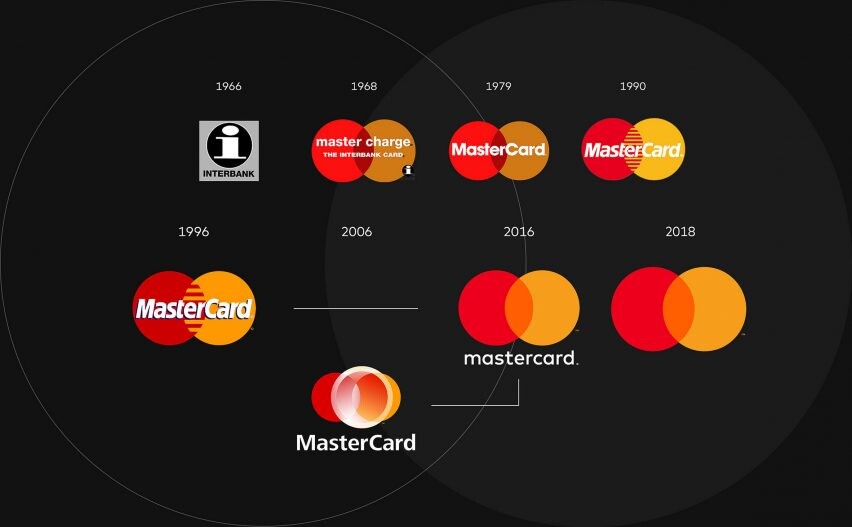 ---

Among popular illustration styles, the most distinctive ones are LineArt and Flat – logos in these styles more often bring significant results to their brands. This is why we included these styles in our study course for our designers.

---

Choose different designs for different target audience and market niches
Inside your target audience, there are varied interests and trends and each market niche has its own specifics. Different design techniques and even different fonts and symbols are used accordingly 🤩

A logo that triggers the proper reaction from teenagers will not be suitable for customers over fifty.

---

To create a good logo, it is not enough just to draw it 🎨 In our design studio, we divide this process into several stages.
After we sign a contract and receive all the necessary information from the customer, we start to study the target audience and competitors in the specified market niche, analyze the product's value for customers and define our aims.
Often, at this stage, we hold strategic sessions. This enables the project manager, just in 1 day, to resolve questions of positioning.
Most often, the whole day is not required. On the contrary, sometimes, just 30-45 minutes is enough to discuss major aspects.
And here is what we usually do at our strategic planning sessions:
Together we define the project's mission
Analyze the product or the service in detail and find its competitive advantage – its key feature
Create the target audience portrait
Work out the positioning and unique selling point (USP)
Look for possible visual solutions for the target audience
After collecting all the necessary data, we create a "mood board" where all the project materials are presented to make it easier to navigate through the information. And here starts the most interesting part of work.
2. Conscious creativity (design semantics)
We think about how to present the company's uniqueness and convey its values by means of design, fonts, composition, and symbols.
This stage is very important because it forms the idea of how we reach the customers. It should work in such a way when looking at the logo a customer immediately realizes what kind of company it is and how it differs from others. Only leading designers have the relevant experience and the understanding of the relationship between marketing and visuals.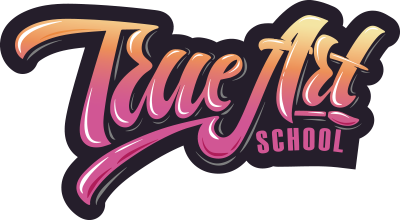 This is why our logo is drawn in the lettering style – using a handwritten font. For the same reason, a brush is added there -
a symbol that relates to the project. We picked the colors for the target audience: our students mostly are creative young women. We monitored our site visitors' reactions and checked our guesses about the color palette - and they were justified!
More information about the creation of this logo is here
3. Sketches and confirmation
After we have worked out the company's uniqueness and style, we draw sketches. How many – depends on the arrangements with the customer. We discuss them, confirm and select versions which we will work with further. Then the customer makes final edits - and the logo is ready.
Our customer's clients take a look at the logo, easily remember it, and immediately see whether the product is for them or not. It turns out that the brand gets more trust and recognition, and non-target customers are eliminated even at the visual level. It means that "your" customers, at just one glance, realize that they can get along with you. And non-target customers, who could bring complications and troubles, will avoid your brand.
---

In conclusion, I will give a couple more examples
Our design studio was working on a project — we created a logo for a European company that is involved in photography and rents out equipment for filming in Munich 🎥📸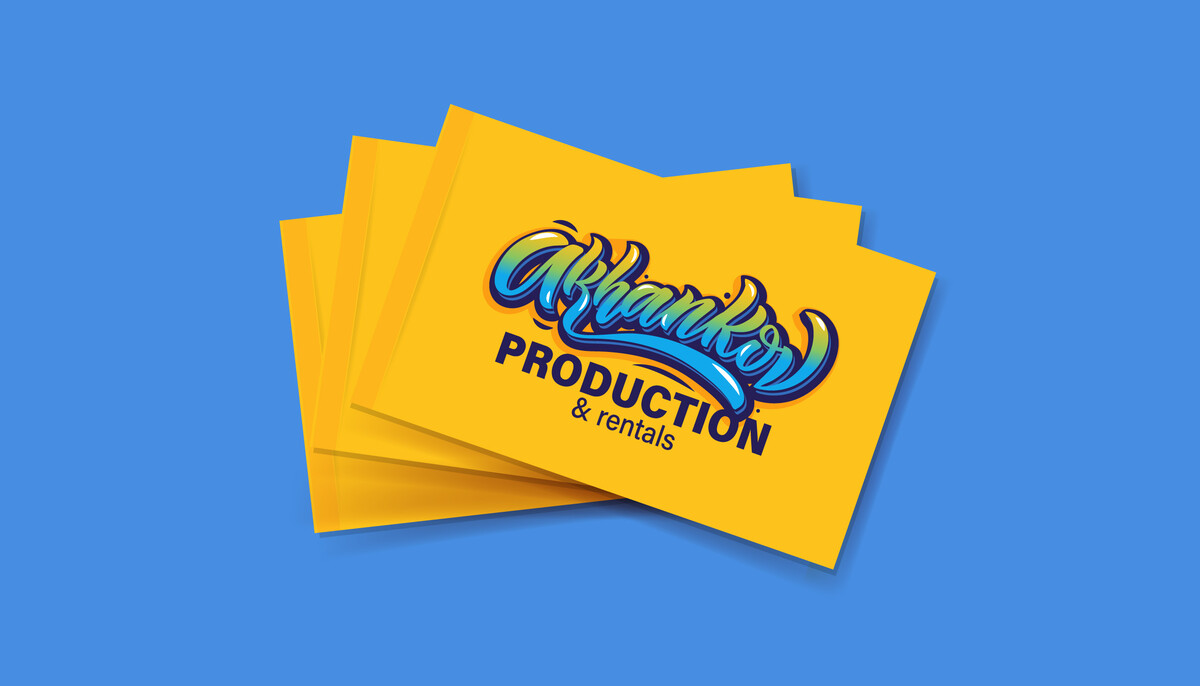 We created a logo in the handwritten style as well 📝 And not only because it was the customer's request. The field of photography and filming is very creative. This is why, for this niche, a handwritten font combined with grotesque works perfectly well.
People feel that lettering is suitable for their creative nature, and at the same time, grotesque evokes the sense of reliability. They feel that the equipment is reliable.
---
One of our favorite projects is creating a logo and packaging design for an Italian company that produces confectionery products in Sicily. The confectionery market is quite stable there and customers are conservative.
📝 It is rather difficult to introduce a new product into this market, that is why at the strategic planning session it was decided to focus on the target audience which consists of young (up to 45 years old) and well-off people who are quite open-minded. For this reason, the logo was not created in the grotesque style, like the competitors. We chose a handwritten font that ideally conveys the values of the project: the pleasure of communication, a relaxed atmosphere, time with family. Besides, it highlights the key feature of the company – the use of natural ingredients only.
More information about this project you can get here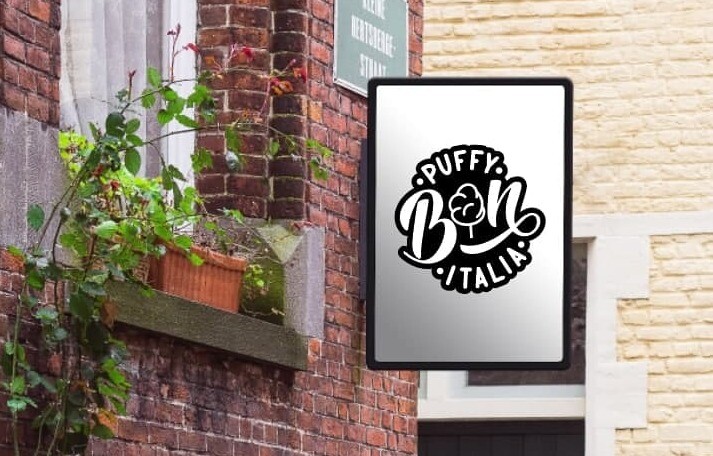 Would you like to have a logo created with the same approach as leading European companies?